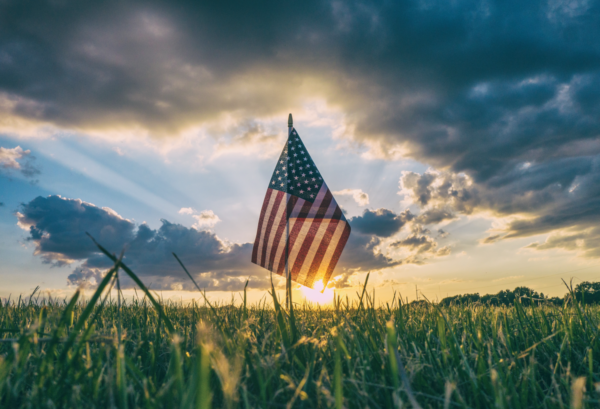 "The secret of happiness is freedom, the secret of freedom is courage."
(Carrie Jones[1])
I had the greatest weekend in Washington, D.C. last month, attending a volleyball tournament with my wife, our daughter, and her teammate. We stayed at the hotel adjoining a huge convention center that was large enough to handle 900 teams, who played on 130 courts, from morning to evening for two and a half days. It was volleyball, volleyball and more volleyball, interrupted only to eat and sleep.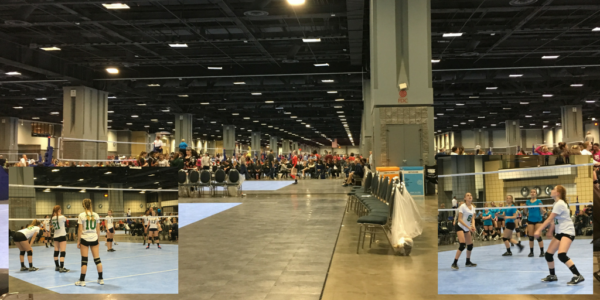 The girls stayed in their own room and although we were on the same floor, our room was clear on the other side of the hotel. They are both thirteen-year-olds and we gave them the freedom to come and go as they pleased, to order room service, dine in the hotel's restaurants or watch volleyball. We only asked that they let us know what they were doing and that they stayed together.
My wife loves volleyball and I love exploring cities, and we both love each other, so we gave each other the freedom to do what we love. I didn't pressure her to go exploring with me, and she didn't expect me to watch non-stop volleyball with such a historic city just outside the door. Of course I watched all my daughter's games, but when she wasn't playing, I was out exploring.
And boy did I explore! I walked from Mount Vernon Square to the Lincoln Memorial… from the Washington Monument to the US Capitol and from the Supreme Court to the Jefferson Memorial. So in two and a half days, I walked over 80,000 steps (40 miles) and as I walked, I thought a lot about freedom.
I found the sheer majesty of the presidential monuments truly moving. In their presence, I was struck by the dedication and courage of our Founding Fathers, who risked everything in their fight for our freedom.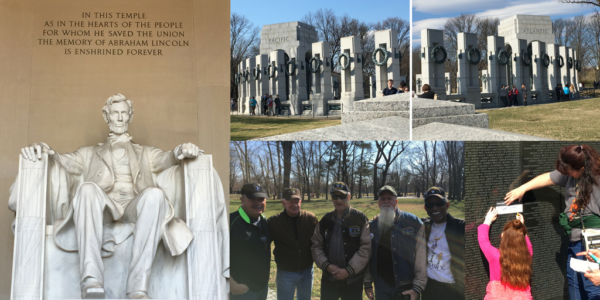 I stood before President Lincoln, walked through the World War II and Vietnam Veterans Memorials, and I was filled with such gratitude for the millions of men and women who had fought in wars to protect our freedom.
Seeing the White House, the Capitol Building, and the Supreme Court up close is to witness the brilliance of our Founders, who established a unique form of government designed to maintain and ensure our freedom.
At one point, I even stumbled upon one of those amazing moments to treasure in life. A group of young students had just started to sing the National Anthem on the steps of the Lincoln Memorial – WOW!
For two and a half days I was immersed in thoughts of, and gratitude for all the freedom I have been given in my life. I have been free to learn, to dream and to pursue my dreams; free to succeed and to fail; to love whomever I choose and to raise a family, or not; to own a home and a business; to think my own thoughts; to write my own books[2] and develop my own unique philosophies of life.[3] Lastly, I have been free to pursue the purpose of my own life as I determine it. That is a big thing!
In my exploration of my Country's incredible capitol city, I realized that freedom comes before everything I hold dear. Those monuments throughout Washington DC and the leaders, the wars and the institutions of our unique government are all there to remind us of the big price paid for the freedom we have. I like what Denzel Washington said at a Boys and Girls Club event;[4] "It's not just what you have, but it's what you do with what you have. Who are you lifting up? Who are you making better?"
A big price has been paid for the freedom you have. How do you intend to use it?
[1] Follow Carrie @carriejonesbook
[3] The Belief Road Map ; My Philosophy on Why We're Here
[4] Watch this 5 minute video: Beyond the Dream: Boys and Girls Club of America (Fox News) ↩
Image via Unsplash | This post may contain affiliate links, which means if you click and then purchase we will receive a small commission (at no additional cost to you). Thank you for reading & supporting Happy Living!
Comments
comments