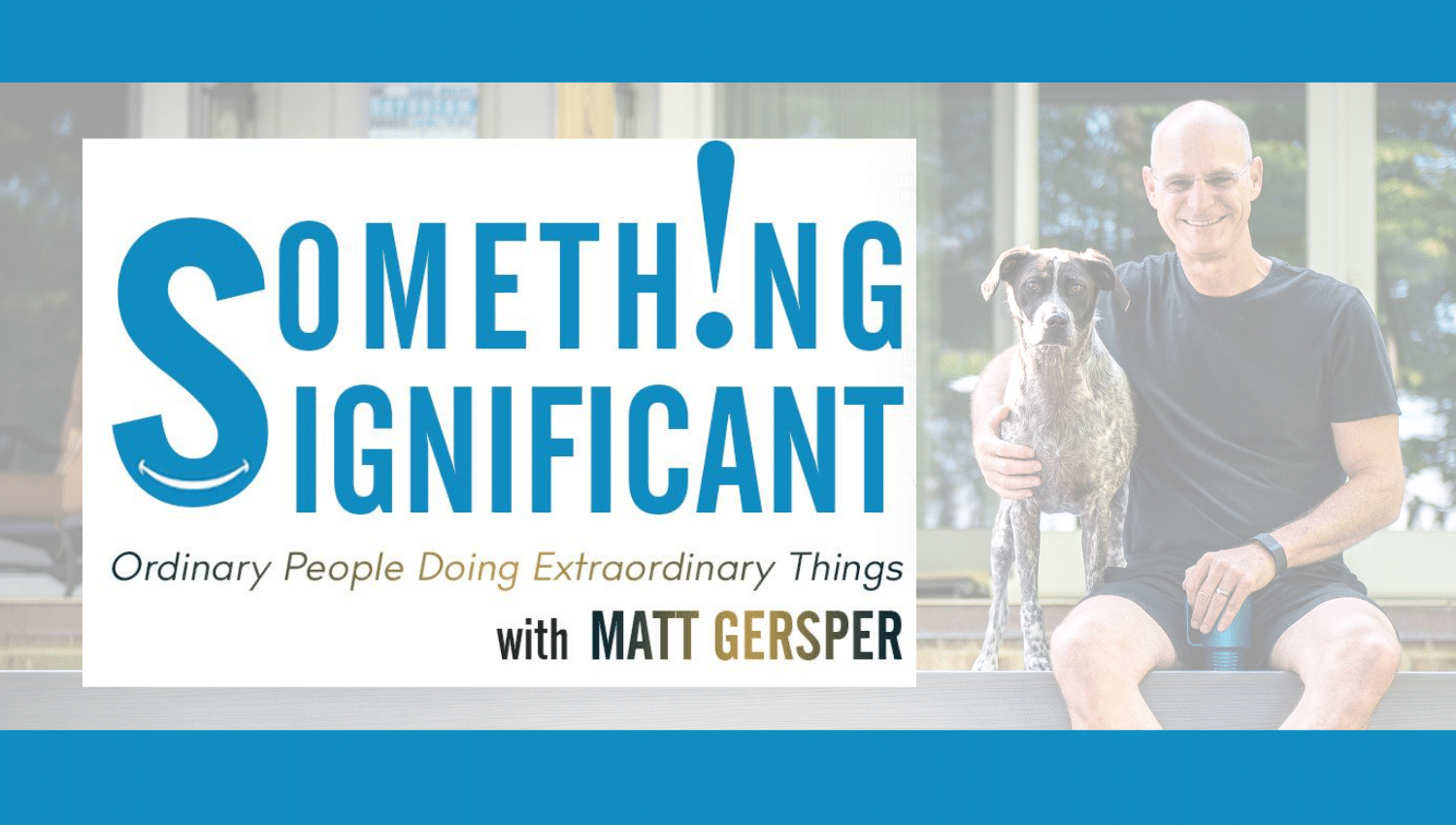 Something Significant Broadcast Worldwide!
"Be concerned not with obedience but with benefit, and you are at the core of living."
Witter Bynner
Guess what!
After just 31 episodes, our Something Significant Podcast was 'discovered' and is now being broadcast by WYTV7 in Charlotte, North Carolina, America's #1 Relationship Network reaching 1.4 million people worldwide plus Iheart, Itune, Apple, and over 100 more podcast locations.
The Something Significant Show with Matt Gersper is a fast, fun, and inspiring interview show. Matt loves bringing you people that inspire him by living in their significance… or as he says in the show's tagline, "Ordinary people doing extraordinary things" in the world.
Take a look at the current line-up of amazing people we've already booked for this season:
Matt defines "significance" as 'doing work you love, with people you love, in places you love, AND creating something of value for others while you're at it.'
He said he loves hosting this show "because I love entrepreneurs and artists and authors and innovators and people from every walk of life that have discovered their reason for being on this planet… and I love inspiring others to make the most out of their lives, too."
Who knows, one of Matt's guests just might be the catalyst that makes a life-changing difference in your life. And that would be a really good thing.
The show airs every Thursday at 8:00 PM Eastern beginning September 10th. Set a reminder and don't miss an episode.
Comments
comments