Welcome to
Happy Living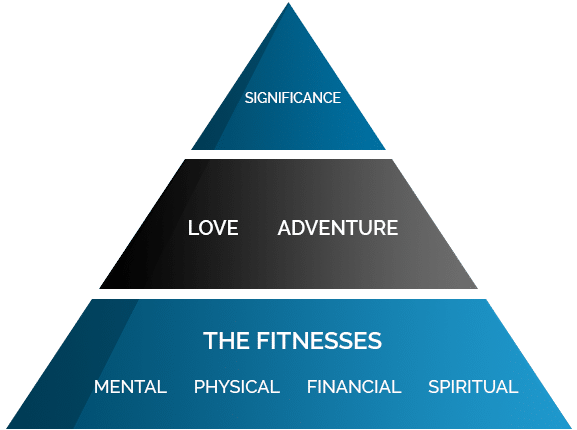 Our blog, books, and podcasts are guided by the 7 Foundations of Happy. These Foundations act as our framework for creating a more meaningful, successful, and happy life. We know happiness is more than having a good day. Fitness is more than being physically fit. Health is more than being free of disease. Life is to be lived – fully, and with significance

that's why I love Jerry Barnes… he's a veteran, and an author, who's labor of love is writing about combat survivor heroes of the United States military
Jay Miller runs an innovative company called Victory Sports that offers sports performance training, fitness and exercise classes, homeschool PE classes, camps and clinics, and all things Sports & Recreation… 
Explore Dr. Melissa's journey from the wild world of wrestling in television and entertainment to one of today's longevity leaders to discover what is possible for you in leading, loving and living life to the fullest to 120 and beyond. 

John specializes in producing the very best outputs (including the country's only 100% non-GMO, pasture raised pork snack sticks and salamis) by using the very best inputs (high quality feedstuffs such as apples, acorns, pears, alfalfa, and grass fed dairy products rather than cereal grains)… that makes sense – to get the best out you gotta put the best in! 
Here is one of stories of  the people behind the wines that you can enjoy this Thanksgiving. A Biodynamic Pioneer - Claus Preisinger, along with his wife and two children, is a master of low intervention winemaking.  With a commitment to biodiversity, natural...
Mr. Happy Living here...  I love entrepreneurs and artists and healthy winos and innovators and people from every walk of life that have discovered their reason for being on this planet...  And that's why I love Todd White... he's an entrepreneur with a big...